Sale Results
Sale Results for the September 2017 Fall Mane Event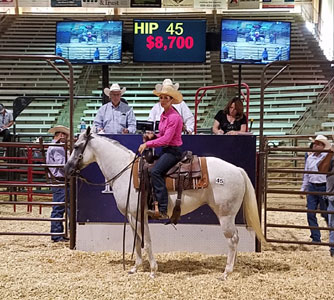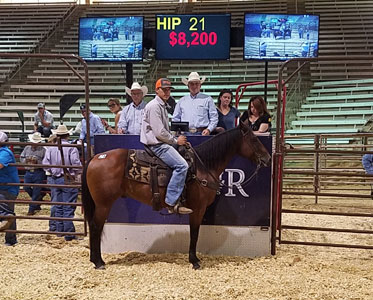 Outstanding Market, crowds, and horse quality despite the weather and aftermath of Hurricane Harvey. After a hard and struggling decision and many phone calls from distraught customers needing to continue with the sale of their horses' due to flooding and displacement, we decided to move forward with the sale. As our transitioning sale from Pederson and Pederson Auctions (Mike Pederson) to CL6 Auctions (Clay & Lidia Wing) we felt as though it could not have gone better. Team Roping horses and cutting horses were the highlights and high sellers of the day accompanied by good, honest ranch horses. High Seller Lot#16 2011 Gray Gelding Consigned by Tyler Strickland of DeKalb, TX brought $9,000. Second High Seller Lot#45 2012 Gray Mare Consigned by Tullis McKnight of Baton Rouge, LA brought $8,700. Third High Seller Lot#21 2007 Bay Gelding Consigned by Connor Dickson of Grapeland, TX brought $8,200. The top 10 horses averaged $7,040. The top 20 horses averaged $5,745 and overall average $3,960.
Hope to see some fresh faces and new horses in November. Feel free to call or text anytime we love to talk horses! Please continue to visit our website and Facebook page for all our updated info, consignment forms, and upcoming sales. New for the November Fall Spectacular horses will be able to work live cattle while selling. We look forward to doing business with everyone!
---
Thank you to all who attend our Sales!
---
Check back for more results